OUR FEATURED TALENT INCLUDE: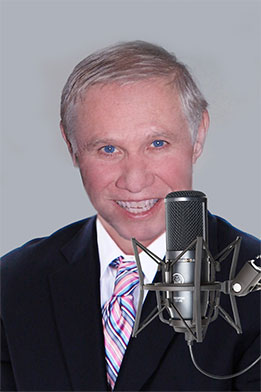 Jack Barry
JACK BARRY has a rich baritone voice that that has been seasoned over his 40 years as a voice actor. His voice is perfect for all types of media including radio and TV, audio books, corporate and industrial video, telephone messages, animation, narration, multimedia, website, Some of Jack's clients include: The Tonight Show with Jay Leno, ABC Sports, NFL Sports, Intel, Agilent Technologies, Hewlett Packard and The United States Figure Skating Association. Both Jack and Marni are voiceover coaches. Jack is currently working with a video production company in Spain and has produced 21 childrens books, voiceovers for the City of New York, The City of Madrid, Airplane Solutitions and more.
Try Our Demo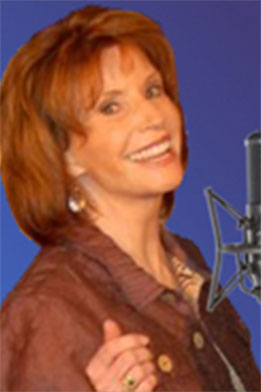 Marni Webb
MARNI WEBB is an award winning voice actor noted for her natural, storytelling quality. Images sound brighter, food sounds tastier, cars sound racier with her voice. She does warm, sexy, smooth, corporate and girl/mom/gran next-door sounds. Marni delivers real conversation really well and a whole roster of character voices and dialects for fun or animation. Oh. Did we mention she is the phone voice of a national bank, the voice of Amtrak's Capitol Corridor, the first-ever female V/O for Wells Fargo Bank, reader of many audio books, more? Dialects/characters: southern, Australian, British, Irish, French Creole, French, Hawaiian pidgin, Asian, cartoon teen and child, granny, others. She holds an MA in English Lit/Letters, is also a well-known V/O director and coach. SAG-AFTRA
Try Our Demo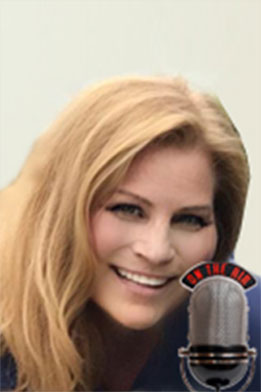 Shannon Casey
SHANNON CASEY is a 5th generation California girl. She has been behind the mic since she was just 6 years old and practically grew up in a recording studio. In her teens, she hosted a weekly countdown radio show that aired throughout Japan. Here in the states, Casey's voice was heard on radio and TV for companies such as Vans, Macy's, JC Penny, Milk (It Does A Body Good), Tower Records and more. Casey went on to host several major market radio morning shows and was named by R&R Magazine in the Top Ten Female Radio Hosts in America 3 years running. \ Her credits include, VW, Toyota, San Joaquin Community Hospital, Disney Resorts and more!
Try Our Demo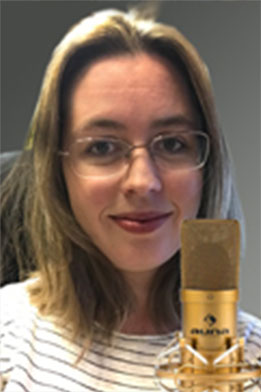 Colleen Sterle
COLLEEN STERLE began her acting career at age 2, acting in a series of television commercials for a local automobile dealer. Growing up she became the voice for many of the accounts at her father's advertising agency. She is a graduate of Butte Community College with 2 AA degrees and holds a Bachelor's degree in Psychology from California State University Chico. Colleen is currently working at an advertising agency as an account coordinator and also is voice talent for many of the agency's radio and television accounts.
Try Our Demo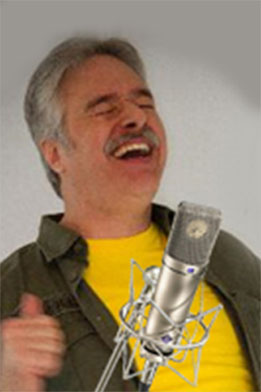 Paul Hernandez
PAUL HERNANDEZ has years of experience working in radio since 1999 and as a voiceover professional since 2007. His niche is "the guy next door" sound, but can also deliver funny, caring or upbeat reads and a variety of character voices and Elvis impressions as well. Paul is confident he can deliver the read you want to make your project the best it can be. His credits include: Olive Garden, Arby's, CW, Capcom, Dairy Queen, AAA, Lionel Trains, Sprint, Six Flags, Waze and X-Box to name a few,He also has a few audio books to his credits with work for Harper Collins, Amacom and Audible Inc. Publishers. Paul also speaks Spanish and has worked many projects in English and Spanish as well as a multitude of English projects spoken with a Spanish accent.
Try Our Demo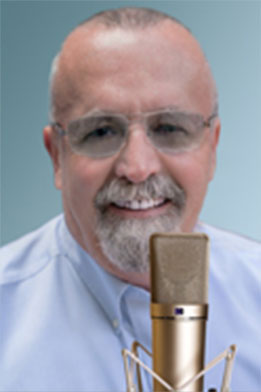 David Brower
DAVID BROWER started his career in radio and television and for over 20 years was a top-rated air personality as well as an award-winning play by play announcer. David now has over 500+ clients worldwide. David's soothing, friendly voice makes him the voiceover choice for clients like Gaylord Hotels, United States Olympic Committee, Con Edison, Hoffman Auto Group, Zurich Insurance, Good Feet Store, The Real Football Network, Dutch Television, and the US Air Force Academy. David Has also voiced 4 audio books and 3 e-books. David offers ISDN, Skype and Phone Patch.
Try Our Demo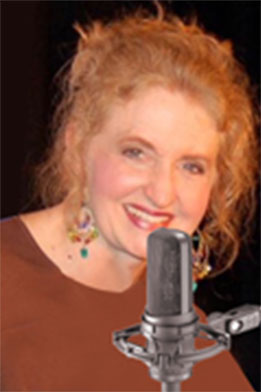 Cynthia Speakman
CYNTHIA SPEAKMAN has a quirky, memorable voice which is perfect for comedic spots.From grannies to 5 year olds, her voice captures the character quickly and specifically. Cynthia began acting as a child on her front porch in Bandera, TX. She has been professionally acting in commercials, movies and on stage since the early 90's. She has done spots for Mercedes Benz, Comcast, Home and Garden TV as well as the Center for Effective Compassion. Her passion extends to teaching theatre arts through impov and storytelling to children ages 5-14. Currently she is the Artistic Director of OnStage for Children which she began in 2000 and teaches theatre arts in community schools for the Sacramento Theatre Company. She also starred in a Christian film as well as several other movies.
Try Our Demo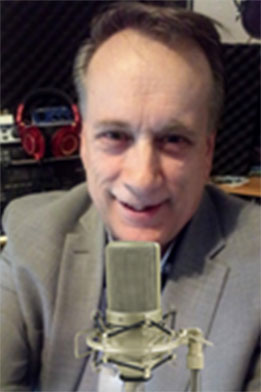 Lee Kremer
LEE KREMER has over 41 years of experience in radio and television as a script writer, a director, voice over talent and as a media planner! Because Lee is a part-time musician, he has a keen ear for music, so knowing how to select the right music track helps him to build the emotion for his voice-overs. Lee holds a BA in Communications from California State University, Chico and began his career with a local FM radio station at a young age. After 2 years in radio, he was recruited for a television sales position for the local ABC affiliate in Northern California and later to a CBS/NBC/CW affiliate as an account representative, developing campaigns for clients, script writing and directing commercials. Lee currently serves 12 clients, creating campaigns in radio, television and ads on FB. From Family Friendly Fun, to 'Sell-that-truck" off the lot, Lee brings a variety of voice work to the table!
Try Our Demo